2017 Season
Wolfbane's 2017 season was our 10th year and the biggest to date and we cannot thank you enough for supporting us!
Romeo and Juliet
Wolfbane's Romeo and Juliet, an original adaptation of Shakespeare's classic love story, is set during the Civil War and was performed outdoors at Appomattox Court House National Historical Park. This production was sure to please theatre and history lovers alike.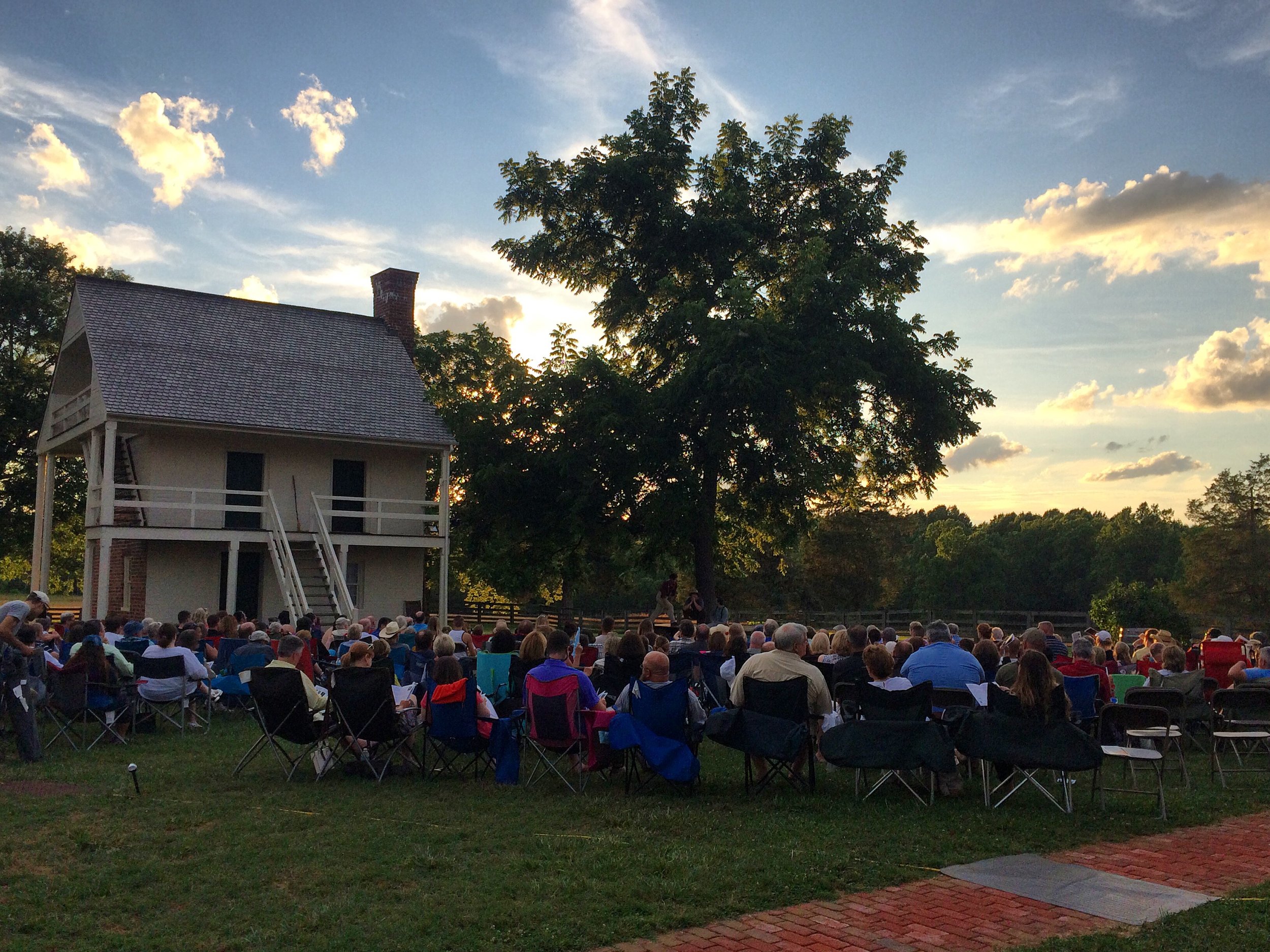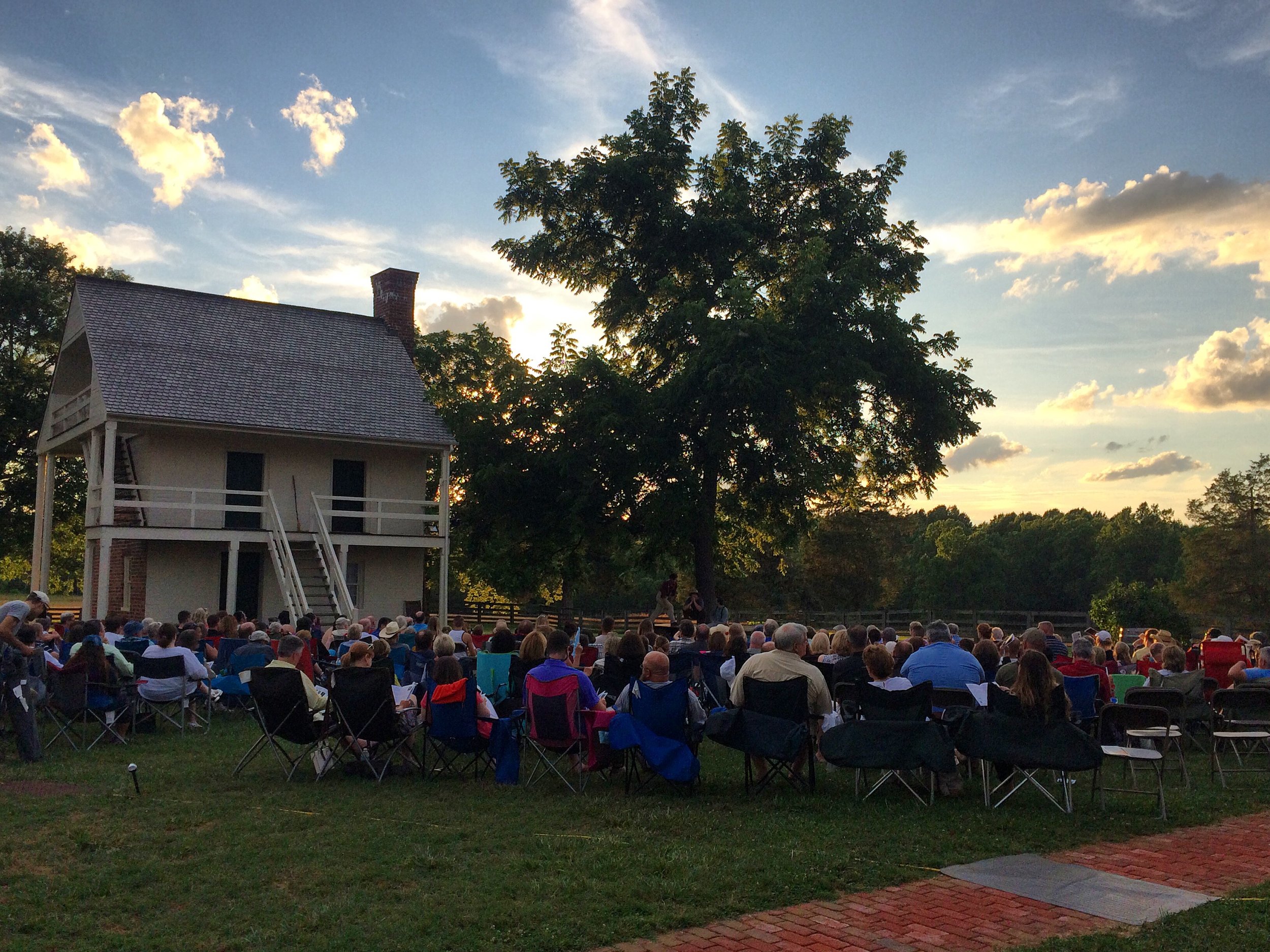 Romeo: Jack Fellows | Juliet: Simonè Elizabeth Bart | Nurse: Beverly Owens | Mercutio: Patrick Michael Joyce | Paris: Marshall Taylor Thurman | Tybalt: Christopher Trindade | Benvolio: Luke Milhoan | Rosaline: Ellee Evans | Lady Capulet: Kelly Malone Dudley | Pastor: Timothy Read | Montague: Joshua Boyce | Lafayette: Colin Coviello | Emma Hicks: Mayalin Quiñones | Peter: Krishon Preston | Sweeney: Jumpin' Jim Robertson
Evil Dead the Musical
Based on Sam Raimi's cult classic trilogy, and inspiration for the popular Starz hit new series "Ash vs the Evil Dead," "Evil Dead: the Musical" follows five college students as they head into the woods for spring break. Their plans are soon interrupted when they discover the Necronomicon, the Book of the Dead, and accidentally conjure the forces of evil! And of course, hilarity (and musical numbers) ensue.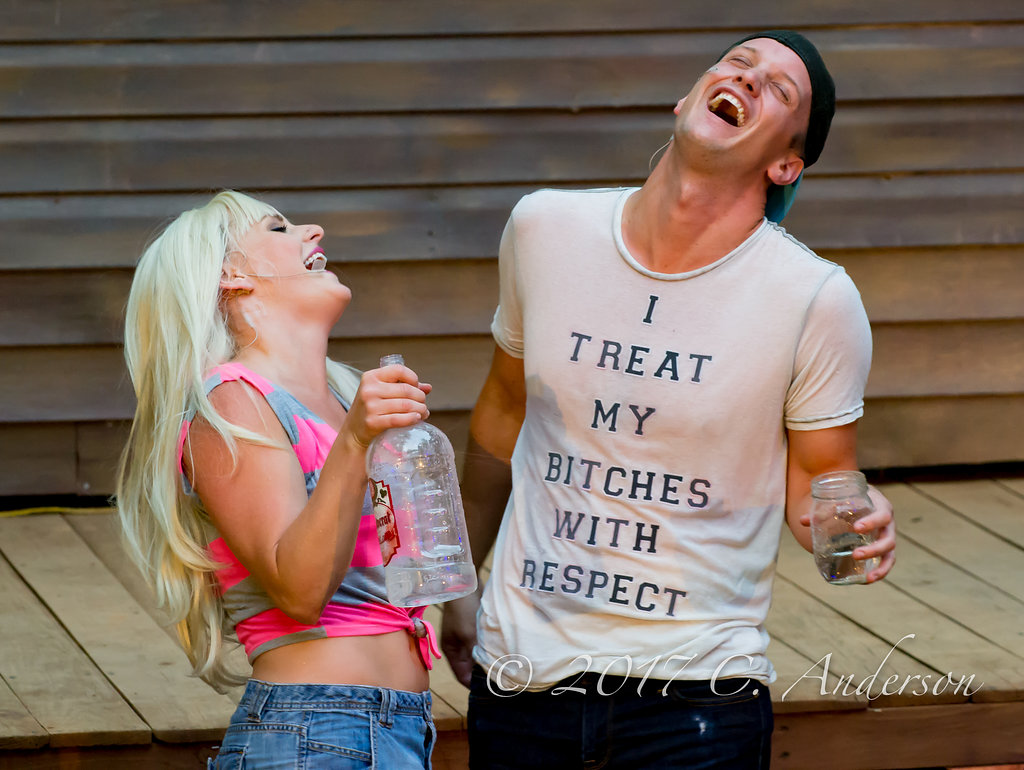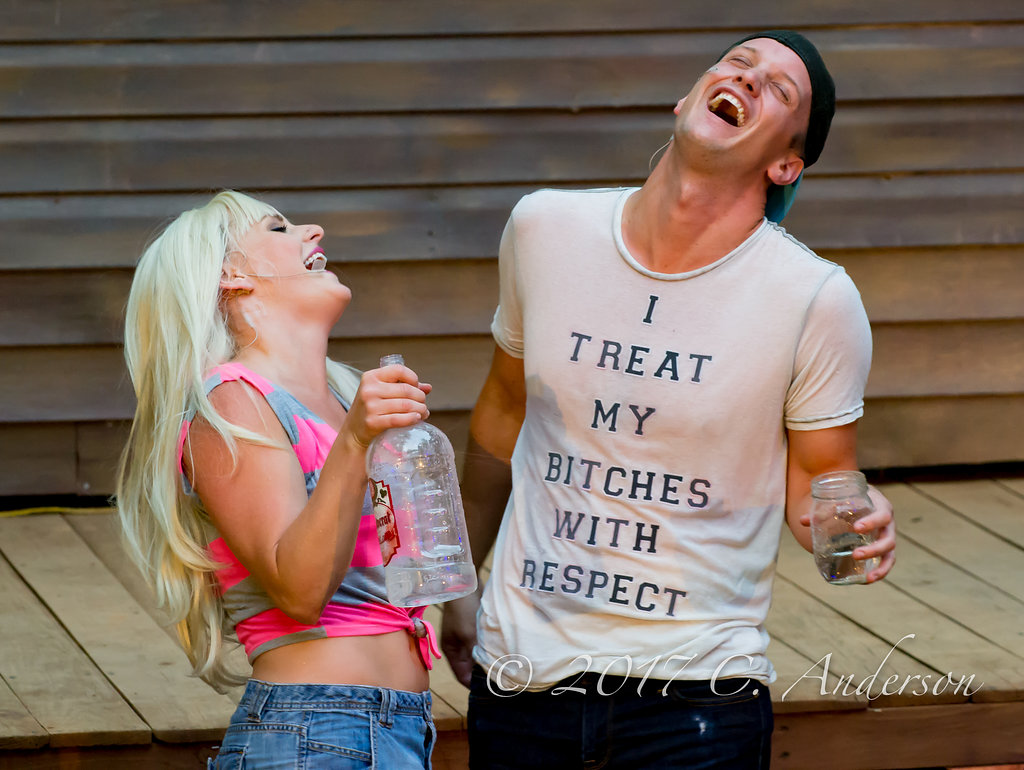 Ash: Jonathan Grunert | Annie/Shelley: Sophie Moshofsky | Linda: Logan Alexis Troyer | Scotty: Andy Spencer | Cheryl: Christine Yepsen | Ed: Ken Arpino | Jake: JP Sarro | Bloodsplatter: Joshua Boyce & Katana Scannell
The Rocky HorroR Show
A fun loving tribute to horror and science fiction B-movies, "The Rocky Horror Show" chronicles a very unusual evening in the lives of newly engaged couple, Brad Majors and Janet Weiss, as their car breaks down in the woods on a dark-and-stormy night. Their lives soon change as they enter a nearby castle and meet Dr. Frank N' Furter, a "transvestite" mad scientist, his creepy sidekicks and tailor made creations, and, of course, the band.
Dr. Frank N' Furter: Hubbard Farr | Brad Majors: Ken Arpino | Janet Weiss: Leanne Smith | Riff Raff: Matt Densky | Magenta: Logan Alexis Troyer | Columbia: Sophie Moshofsky | Rocky Horror: BJ Gruber | Dr. Scott: Beverly Owens | Eddie: Luke Milhoan | Narrator: Bill Bodine | Phantoms: Shelbie Brooke Filson, Joshua Boyce, Stephen Sargeant, Katana Scannell | Band: Troy Mearkle, Aaron Vaders-Collins, Holly Phelps, Gregory E. Robey & Seth Westgate
Looking forward to 2018 Season!